The decision on Ayodhya came in our favor because we have a government at the center: the BJP MP
After the Supreme Court's decision on the Babri Masjid and Ram Janmabhoomi issue, where there is a happy atmosphere in the Hindu community, Muslims have also accepted it with respect to the Supreme Court decision. But in the meantime, a statement from BJP MP Mankhsh Basava has come out of Gujarat that is raising the finger on the Supreme Court decision. He said clearly that the decision taken in favor of construction of Ram temple in Ayodhya is because of our (BJP) government at the center.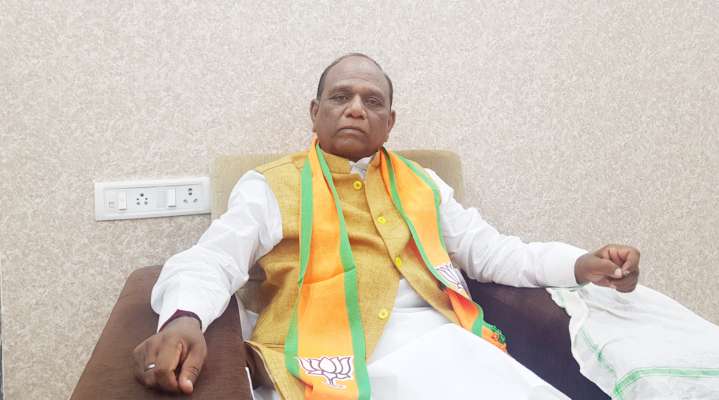 On November 9, when the Supreme Court ruled on the country's oldest Ayodhya land dispute, all parties accepted the decision and respecting the Supreme Court, no such thing was said by any of the parties. Be proud In such an environment, Ms Biswa's statement is not only shocking but also indicates the Modi government's grip on the court. He has given his party full credit for paving the way for the construction of the Ram temple. He says such a decision came from the Supreme Court because the BJP has a government at the center.
Biswa, who was elected to the parliament six times from Bharuch constituency, said in his statement that "Ram Janmabhoomi was an old issue, how many years had passed, the country was not liberated since then the movement of Ram Janmabhoomi was going on." , How many people were martyred, how many movements took place but this issue ended in their government, the BJP government. The Supreme Court had to decide in its favor because of its own government at the center. "
On the one hand, while PM Modi himself has directed that the Ayodhya decision should not be viewed as a defeat or victory of anybody and no irresponsible statement should be made, the statement of Minsk Biswa is astonishing. Basawa, who has been a minister in the Modi government in the past, has actually begun to look at the Supreme Court's decision in connection with the Modi government in an attempt to gain political advantage, and has been making that statement frequently.